Natural Healing from Mount Prospect Chiropractic Clinic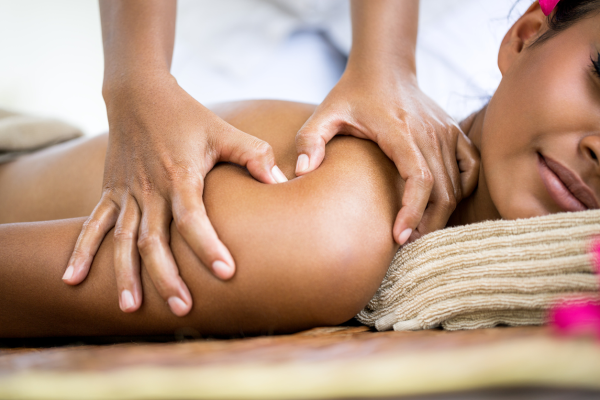 At Schulze Chiropractic, we specialize in restoring and improving the integrity of your nervous system to help improve your body's own natural healing ability and immune system response without the risky side effects of drugs or invasive surgery. We don't just treat your symptoms.
Our goal is discovering the source of your pain or health-related problems & correcting it.
This holistic, common sense approach to health is the reason more and more people are looking to chiropractic to obtain and maintain total body health. Many people also look to chiropractic services to complement their wellness protocol along with diet, exercise and healthy lifestyle, or to optimize athletic performance.
We're committed to providing safe, high-quality and compassionate care. We warmly welcome new patients of all ages - including infants and children. We look forward to evaluating your health and designing a comprehensive care plan to get and keep you feeling your best!
Mount Prospect Chiropractic Center for Back Pain
As a licensed Chiropractic Physician with over two decades of experience, Dr. Katarina Schulze offers clients complete body health. If you are looking for a chiropractor in Mount Prospect, Arlington Heights, or Des Plaines, look no further than Schulze Chiropractic. The joints in your spine are very close to your spinal cord and nerve roots. Spinal alignment therapy positively impacts your central nervous system, helping you combat pain and fatigue.
Spinal alignment therapy helps treat:
back pain
subluxations
chronic pain
fatigue
poor posture
Get natural back pain relief. Schedule spinal alignment therapy in Mount Prospect today.
Mount Prospect Chiropractor With Massage Therapy
Dr. Katarina Schulze has developed a reputation as the best Mount Prospect chiropractor with massage therapy. Massage therapy does so much more than relieve stress and tension. All massage techniques used at Schulze Chiropractic are used for the benefit of musculoskeletal and nervous systems of the body. Massage therapy is clinically proven to:
relax the whole body
lower blood pressure
diminish chronic pain
reduce mental stress
assist recovery from injury & illness
reduce tension headaches
Relax. Breathe deeply. Schedule massage therapy in Mount Prospect today.
Acupuncture for Back Pain in Mount Prospect
Schulze Chiropractic offers holistic acupuncture for back pain. Acupuncture promotes natural healing by rebalancing the patient's Qi energy. Trusted for over 3,000 years, acupuncture is one of the five main branches of oriental healing. Acupuncture helps relieve:
back pain
anxiety
chronic pain
fatigue
Treat back pain through holistic healing. Schedule acupuncture therapy in Mount Prospect today.
Aura ptl 2 Laser Therapy in Mount Prospect
Schulze Chiropractic offers aura ptl 2 laser therapy in Mount Prospect. Low-level light therapy provides the body with light treatment to specific acupoints. Aura ptl 2 laser therapy helps treat:
allergies, sinus conditions
asthma, respiratory problems
chronic fatigue
IBS
skin irritations such as Eczema
Schedule laser therapy in Mount Prospect today.
Cherish your health – make it a top priority in your life!
Please contact our Mount Prospect chiropractic clinic online if you have any questions. We'll be happy to assist you.
Happy with your therapy session? Leave a review to let us know how you feel.
Schulze Chiropractic
800 E Northwest HWY Suite 105
Mt. Prospect
IL USA
60056