Chiropractor in Mount Prospect
Back Pain Treatment in Illinois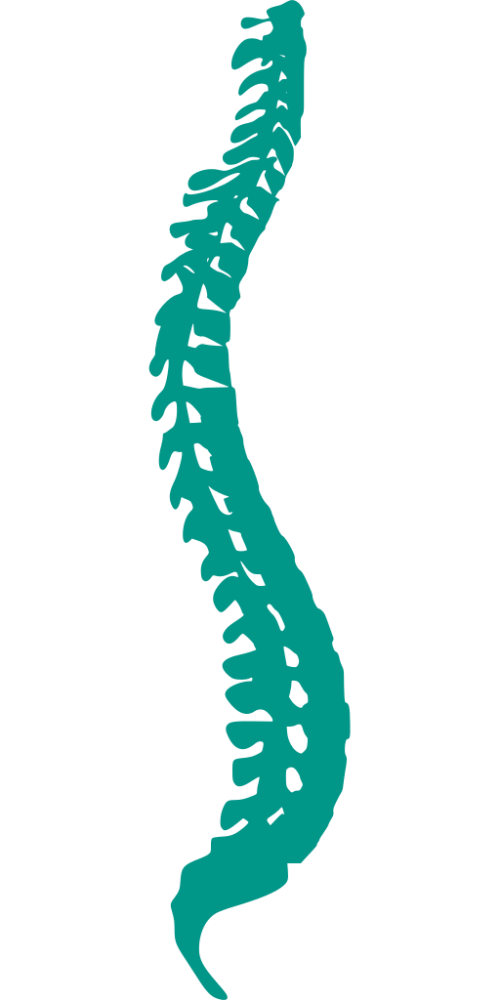 Chiropractic is a healthcare profession generally focusing on disorders of the nervous system and musculoskeletal system, and the effects of these disorders on your health. Your nervous system —comprised of your brain, spinal cord, nerves, ganglia and parts of the receptor organs — controls every part of your body. Your spinal mechanics play a primary role in the health of your whole body. We provide professional chiropractic care allowing you to live your best, healthiest life.

Why does my back hurt?
The joints in your spine are very close to your spinal cord and nerve roots. You can experience nerve interference if spinal bones lack proper motion or are out of normal position. This interference distorts the communication within your nervous system and can cause all kinds of health problems, make you susceptible to disease and impede your body's healing ability. The result is called vertebral subluxation complex (or subluxation)—a misaligned spinal column.
Contact our Mount Prospect chiropractic center today to schedule your appointment for the most effective and natural healing approach.
Schulze Chiropractic proudly serves Mt. Prospect and the surrounding communities, including: Arlington Heights, Des Plains, Prospect Heights, Rolling Meadows, and more.
Schulze Chiropractic
800 E Northwest HWY Suite 105
Mt. Prospect
IL USA
60056
847.873.0488
Here are some frequently asked questions and answers about chiropractic:
What causes subluxations?
Subluxations can be caused by:
physical injury due to accidents, birth process, repetitive motions, overexertion or improper lifting
emotional injury from stress, anger or fear
chemical injury due to alcohol, drugs, environmental pollution or poor diet
How do I know if I have subluxations?
A thorough examination can show the exact location and severity of subluxations. Our doctors can detect subluxations by analyzing your posture, taking diagnostic X-rays, measuring your ability to turn and bend, and performing other orthopedic and neurologic tests.
What procedures will your doctors use to treat me?
The most common therapeutic procedure performed by our doctors is known as "spinal manipulation" (or the "chiropractic adjustment").
How is a chiropractic adjustment performed?
A chiropractic adjustment is a technique in which our doctors skillfully apply specific and appropriate pressure to an area of the spine or other joint to restore proper motion and normal position. Our doctors will typically use their hands and/or an Activator (a very gentle adjusting instrument licensed by the FDA) to manipulate the joints of the body, particularly the spine, in order to reduce pain, and restore or enhance joint function. Our doctors will adapt your chiropractic adjustments and care to your individual size, age and unique health problem as well as to your personal preferences. Patients often note positive changes with their symptoms immediately following treatment.
Are all patients adjusted in a similar manner?
No. Each patient's care plan is unique because each patient's spine is unique. With 24 moving bones in the spine (each able to move in seven different directions) we see a wide variety of spinal patterns. Each patient's care is custom tailored for his or her age, condition and health goals. We do specialize in Diversified, Activator and pelvic blocking techniques.
Are chiropractic adjustments painful?
Chiropractic manipulation is a highly controlled procedure that rarely causes discomfort. Many patients report that they feel a sense of relief and relaxation following an adjustment. However, every patient responds differently. A variety of reactions ranging from temporary soreness or aching (just as you might following some forms of exercise) to a sense of relief and well-being may occur depending on the individual. Current literature shows that minor discomfort or soreness following chiropractic manipulation typically fades within 12 to 48 hours.
What makes the sound during the adjustment?
Lubricating fluids separate the bones of each spinal joint. Some adjusting methods can produce a sound when the gas and fluids in the joint shift. It's exactly the same as when you "crack" your knuckles. The sound is interesting, but isn't a guide to the quality or value of the adjustment, and it's not "bones popping."
How quickly could I see results?
The results of chiropractic care vary from patient to patient. However, spinal manipulation is incredibly effective - you may detect changes in your health within a few days.
Is chiropractic treatment ongoing?
The hands-on nature of the chiropractic treatment is essentially what requires patients to visit the chiropractor a number of times. To be treated by a chiropractor, a patient needs to be at the chiropractor's office. In contrast, a course of treatment from medical doctors often involves a pre-established plan that is conducted at home (for example, taking a course of antibiotics once a day for a couple of weeks). A chiropractor may provide acute, chronic, and/or preventive care thus making a certain number of visits sometimes necessary. Our doctors will tell you the extent of treatment recommended and how long you can expect it to last. Even after you start feeling great, you may choose to continue with regular chiropractic checkups to maintain an active and enjoyable life.
How popular is chiropractic?
Over 25 million people visit the more than 60,000 Doctors of Chiropractic in the U.S. each year, for a total of about 190 million visits. Chiropractic is the third largest doctoral-level health care profession after medicine and dentistry. It is also the largest, most regulated and best recognized of the complementary and alternative medicine (CAM) professions.
What type of education and training do chiropractors have?
Doctors of Chiropractic complete a training program in the healing sciences - especially in areas such as anatomy, physiology and rehabilitation - that is comparable to the program of study for medical doctors. A significant portion of time is spent in clinical training due to the hands-on nature of chiropractic and the intricate adjusting techniques. In total, the curriculum includes a minimum of 4,200 hours of classroom, laboratory and clinical experience. Doctors of Chiropractic must pass national board examinations and become state-licensed in order to practice. This extensive background prepares Doctors of Chiropractic to diagnose health care problems, treat the problems within their scope of practice and refer patients to other health care practitioners when appropriate.
There is strong empirical evidence supporting the safety and effectiveness of chiropractic. It is widely recognized as one of the safest drug-free, non-invasive therapies available for the treatment of back pain, neck pain, joint pain of the arms or legs, headaches and other neuromusculoskeletal complaints. Although chiropractic has an excellent safety record, no health treatment is completely free of potential adverse effects. The risks associated with chiropractic, however, are very small. While some reports have associated upper high-velocity neck manipulation with a certain kind of stroke, or vertebral artery dissection, there is not yet a clear understanding of the connection. The occurrence appears to be very rare—1 in 5.85 million manipulations— based on the clinical reports and scientific studies to date. This pales in comparison to the hundreds of thousands of injuries and deaths resulting from serious drug reactions in the U.S. each year.
Is it safe for pregnant patients to receive chiropractic care?
Yes. Pregnancy may be one of the best times to receive chiropractic care! While it's always good to have an optimally functioning nervous system, it's especially helpful if you're pregnant. Both mother and baby can benefit. Adjusting methods are adapted to a mother's size, weight and condition. During this period of weight gain and hormonal changes, many mothers seek chiropractic care. Some report shorter and easier births. Of course, it is important to tell us if you are or may be pregnant. X-rays generally aren't used on pregnant women because of the possible risk of radiation exposure to the developing baby.
Is chiropractic treatment appropriate for infants and children?
Yes, infants and children can definitely benefit from chiropractic care. Colic, unusual crying, poor appetite, ear infections or erratic sleeping habits can be signs of spinal distress. Chiropractic care can help detect early signs of scoliosis and reduce subluxations that can interfere with proper development. Ignored, these problems can worsen until they become more difficult to correct as an adult. Children are also very physically active and experience many types of falls and blows from activities of daily living, carrying heavy backpacks, as well as from participating in sports. Injuries such as these may cause many symptoms including back and neck pain, stiffness, soreness or discomfort. Chiropractic care is always adapted to the individual patient. It's a highly skilled treatment, and in the case of infants and children, very gentle. Knowing exactly where to adjust, no more pressure than you'd use to test the ripeness of a tomato is involved.
Can I have chiropractic care after back surgery?
Yes. Depending on the kind of surgery you have had, our doctors may avoid the surgically modified areas of your spine or use acupuncture and other alternative therapies in that area. Surgery often causes instability above or below the involved level. This will be the focus of your chiropractic care.
Does chiropractic treatment require a referral from an MD?
No, a patient does not need referral by an MD before visiting a Doctor of Chiropractic. Chiropractors are first contact physicians, and are so defined in federal and state regulations. Following a consultation and examination at our office, our doctors will arrive at a diagnosis under chiropractic care. However, if we determine that we can't help you in an effective manner or that your condition warrants comanagement, we can refer you to another health care provider or specialist in the area.
Do insurance plans cover chiropractic?
The majority of all insured workers in the U.S. have coverage for chiropractic services in their health care plans. For example, the federal government's Office of Personnel Management offers Chiropractic coverage for federal employees in both the Mail Handlers and BCBS benefit plans. In addition, there is a chiropractic benefit in Federal Workers' Compensation, and chiropractic care is available to members of the armed forces at more than 40 military bases, and is available at nearly 30 veterans' medical facilities.