Dr. Katarina Schulze | Chiropractic Physician in Mount Prospect Provides Complete Body Health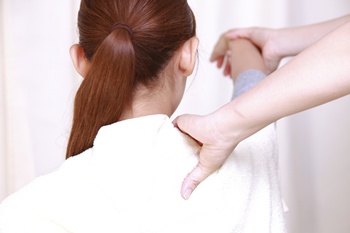 Dr. Katarina Schulze has been licensed as a Chiropractic Physician under the Illinois Medical Practice Act since 1995. She's also a Certified Chiropractic Extremity Practitioner. Dr. Schulze received her Doctor of Chiropractic (D.C.) degree and Bachelor of Science degree in Human Biology from the National College of Chiropractic in Lombard, IL (now called the National University of Health Sciences). She completed postgraduate studies in rehabilitation and the special health issues of women and children. Dr. Schulze is further certified in Meridian Therapy - Acupuncture, Webster Technique, Physiotherapy, X-ray, and Spinography. She's a member of the American Chiropractic Association.
Dr. Katarina Schulze, D.C., C.C.E.P., has successfully treated thousands of people for their pain and health-related problems. Dr. Schulze completes an average of 50+ hours of Continuing Medical Education each year.
In addition, she is an active public speaker and has enjoyed giving presentations about chiropractic and numerous health topics to various groups including teachers, parents, police, firefighters, office workers, small businesses and court reporters. Dr. Schulze regularly performs Wellness Days, blood pressure checks, and spinal screenings and delivers educational workshops on health-related topics in our community at no charge.
Please contact us if you'd like us to conduct a seminar or workshop for your business or organization. All of our seminars and workshops emphasize preventative care as the key to good health. Workshops and seminars vary in length from thirty minutes to one hour. Audience participation is strongly encouraged when possible and those who attend always leave with practical information they can put to use to improve their lives. We believe that the most significant way to reduce healthcare costs is to educate the public on ways to maintain their health and prevent disease.