Cold Laser Therapy in Mount Prospect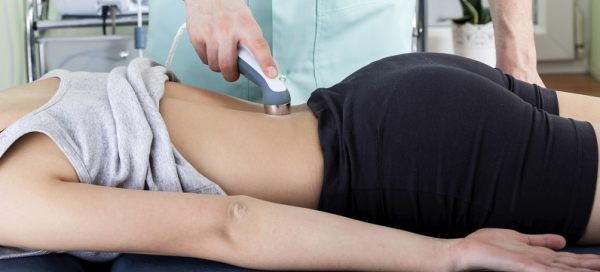 Dr. Schulze recognizes the benefits of cold laser therapy in holistic patient health. Utilizing a comprehensive patient intake, Dr. Schuzle caters each laser therapy appointment to your needs and concerns, providing a scientific, therapeutic solution.
What is cold laser therapy?
Cold laser therapy (or low-light therapy) is a scientific approach to wellness involving light treatment to specific acupoints on the body. These acupoints are chosen based on your needs, concerns and history. The frequencies chosen for cold laser therapy help retrain the central nervous system, guiding it toward normal stressor response and the elimination of negative stress expression.
The stressors/substances considered in laser therapy are either deficient, malabsorbed or, in many cases, triggers for symptomatic expressions of other conditions. While laser therapy does not diagnose or treat symptoms, conditions or illnesses, it allows the body to hit the "reset" button. After laser therapy, the body can enact system balance and react appropriately to these stressors/substances.

Cold Laser Therapy at Schulze Chiropractic
We exclusively use the Aura PTL II Clinical System by BioLight Technologies, which is registered with the U.S. Food and Drug Administration. The system contains over 130,000 substance-specific frequencies and is safe, gentle, non-invasive and holistic. Low-level light therapy is non-heat emitting, is considered to be extremely safe, non-invasive, has no contraindications for use and no known side effects.
If you are experiencing any of the following conditions caused by physiological stress, please contact our office today so we can work to improve your quality of life:
allergies, sinus conditions
asthma, respiratory problems
migraines and headaches
chronic fatigue
ADD, ADHD, Autism, Asperger's
skin irritations such as Eczema
indigestion, constipation, bloating
IBS (irritable bowel syndrome)
erectile dysfunction
menstrual irregularity
and more…
Contact our laser therapy clinic in Mount Prospect today for information on effective light treatment for a variety of health issues.
General Chiropractic - Chiropractic Massage - Acupuncture
Schulze Chiropractic
800 E Northwest HWY Suite 105
Mt. Prospect
IL USA
60056
847.873.0488